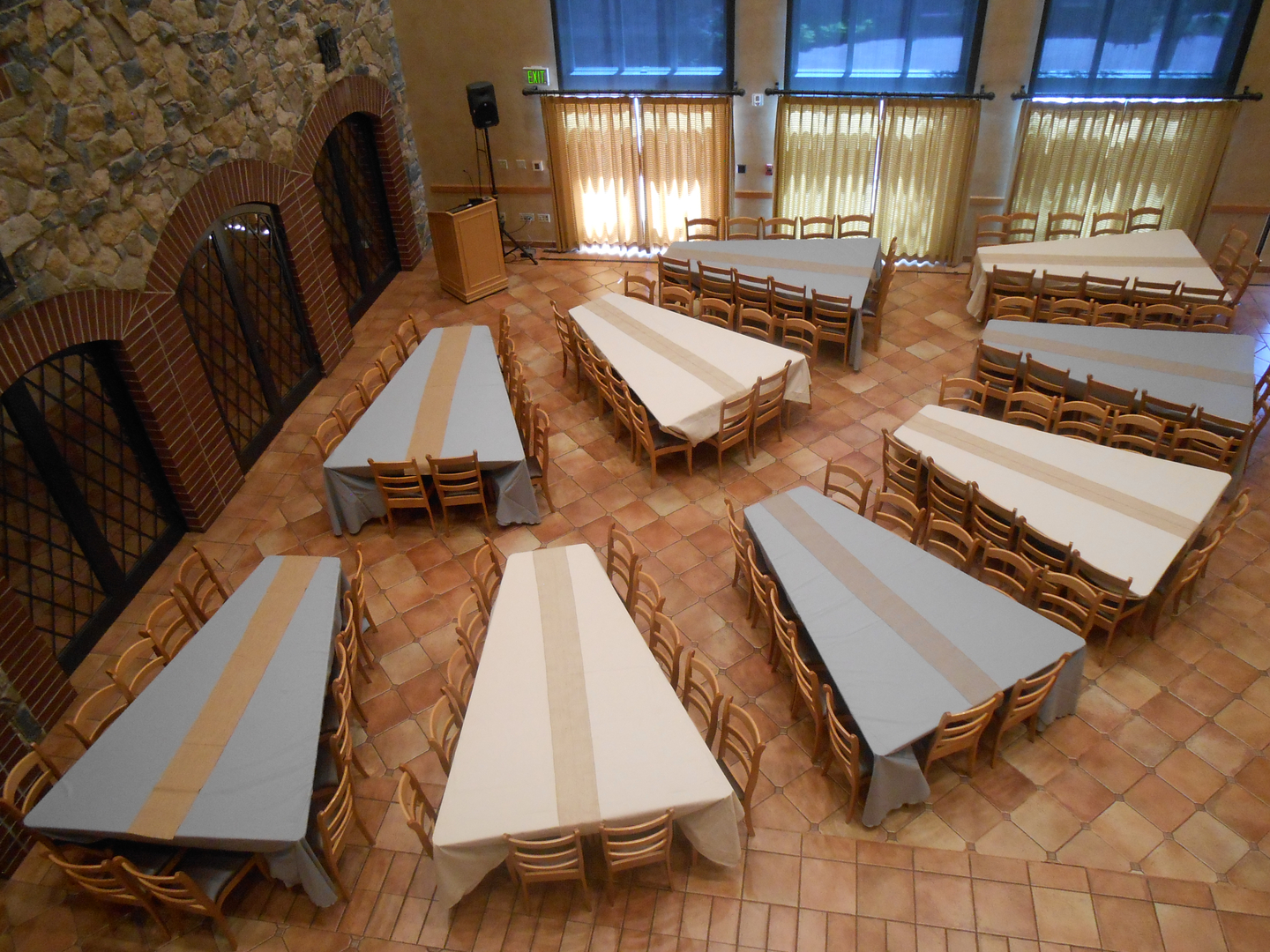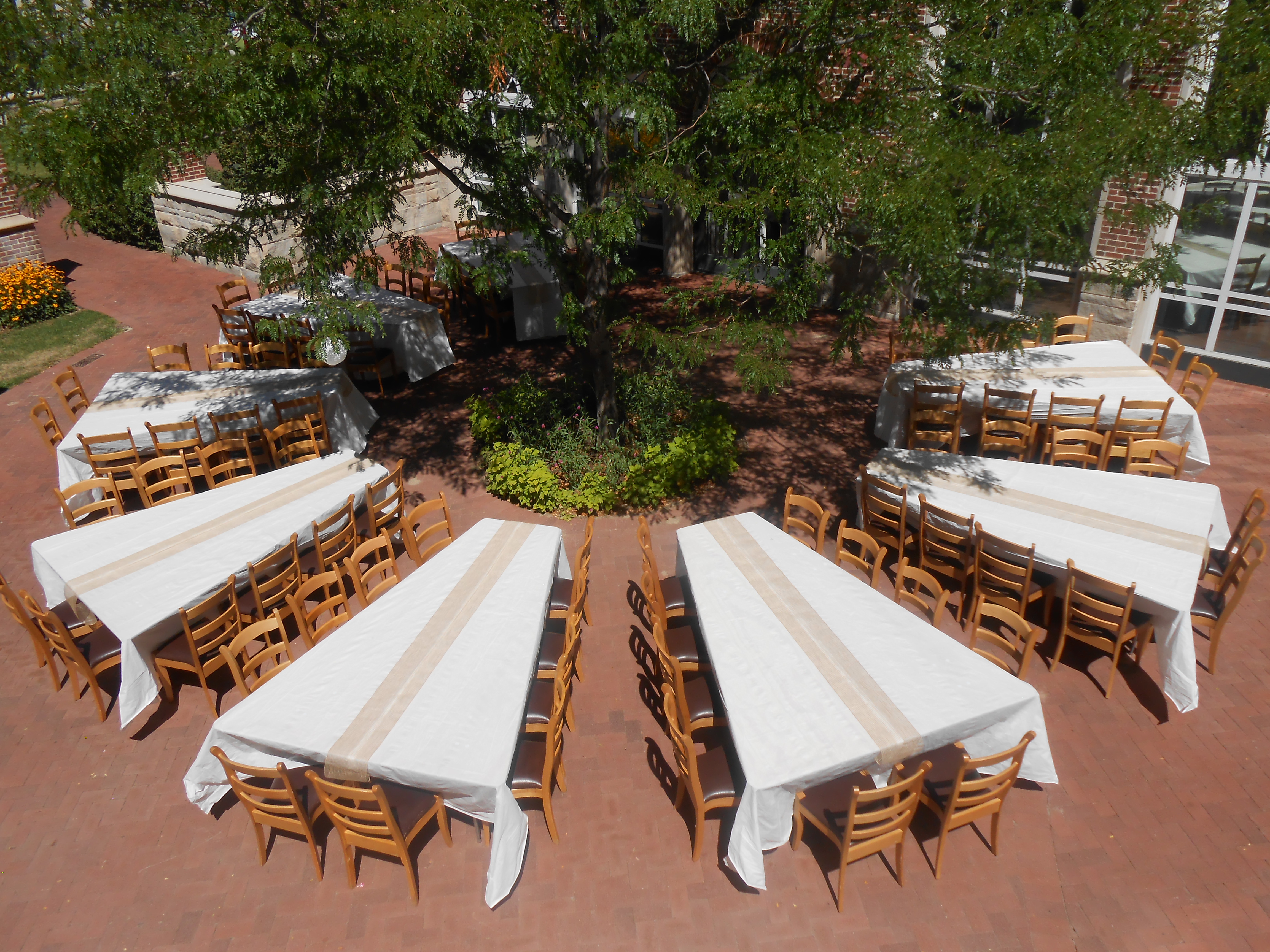 15% Capacity Increase
Delta Tables improve guest experience and can increase the seating capacity of almost any ballroom by up to 15%.
Line of Sight
Each guest has a unique angle and unobstructed line of sight to see a speaker or event.
100% Green
Each of our tables are built with a dedication to our environment. We produce no waste when building our tables.
Customizable
Our factory is capable of producing any size or quantity of tables to any specifications.
Round Banquet Tables Produce Uncomfortable Guests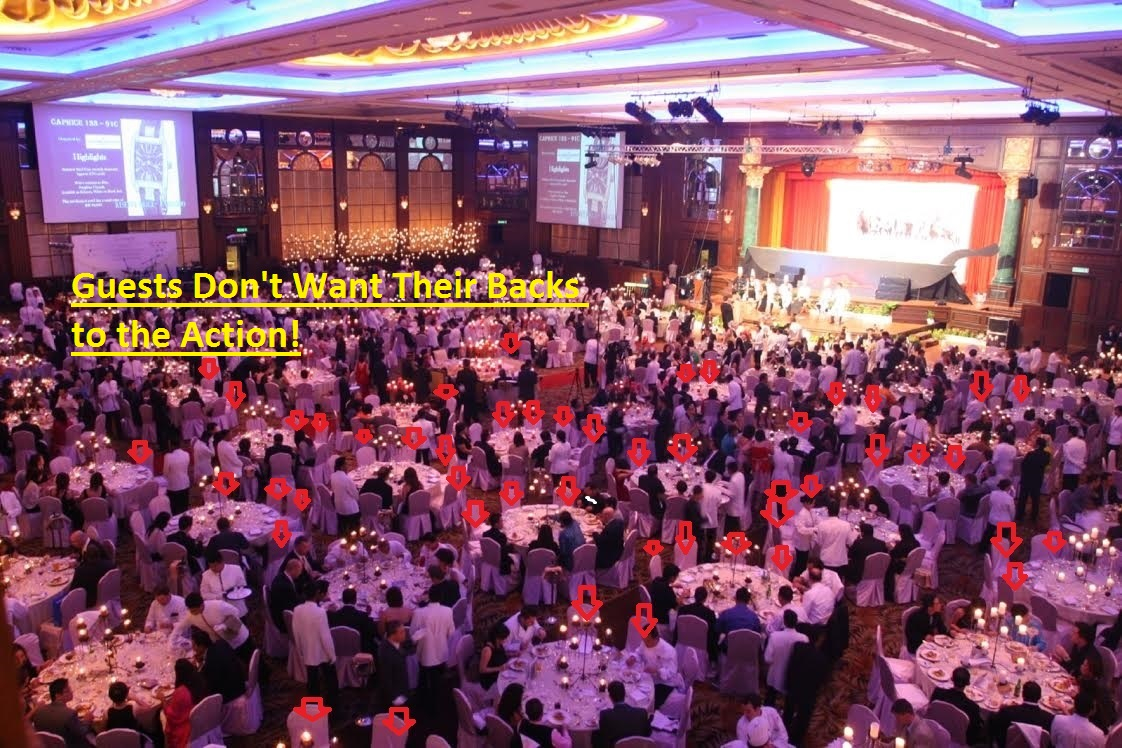 40-50% Poor Seats
At events with a  speaker, presentation, wedding table, or any other fixed stage, up to 50% of guests at round banquet tables are seated uncomfortably.
A Great Seat Every Time
"Delta Tables provides the Hospitality Industry with the banquet table of the future!"
Delta Tables are the FUTURE of the Hospitality Industry!
The Delta Table is the Better Alternative to the circle banquet table. Never again will a guest have a bad seat with his/her back facing the wrong way! Never again will you have to twist, turn, or strain your body at an event again.
The founders of Delta Tables have hosted and attended hundreds of events and conferences across the globe. Many of those events used circle banquet tables. After seeing almost half the room struggle with a bad seat event after event, over and over again, we decided to use our create a solution and design a banquet table that would give every single person a great seat!
Specs
Table Dimensions: 27 in x 84 in x 68 in (sits 8 comfortably)
Tables Height: 30 in
Weight: 58 lbs
When Folded: 5 in thickness for storage.
Prices
Per Table Order:
• (1-9) $289 each
• (10+) $250 each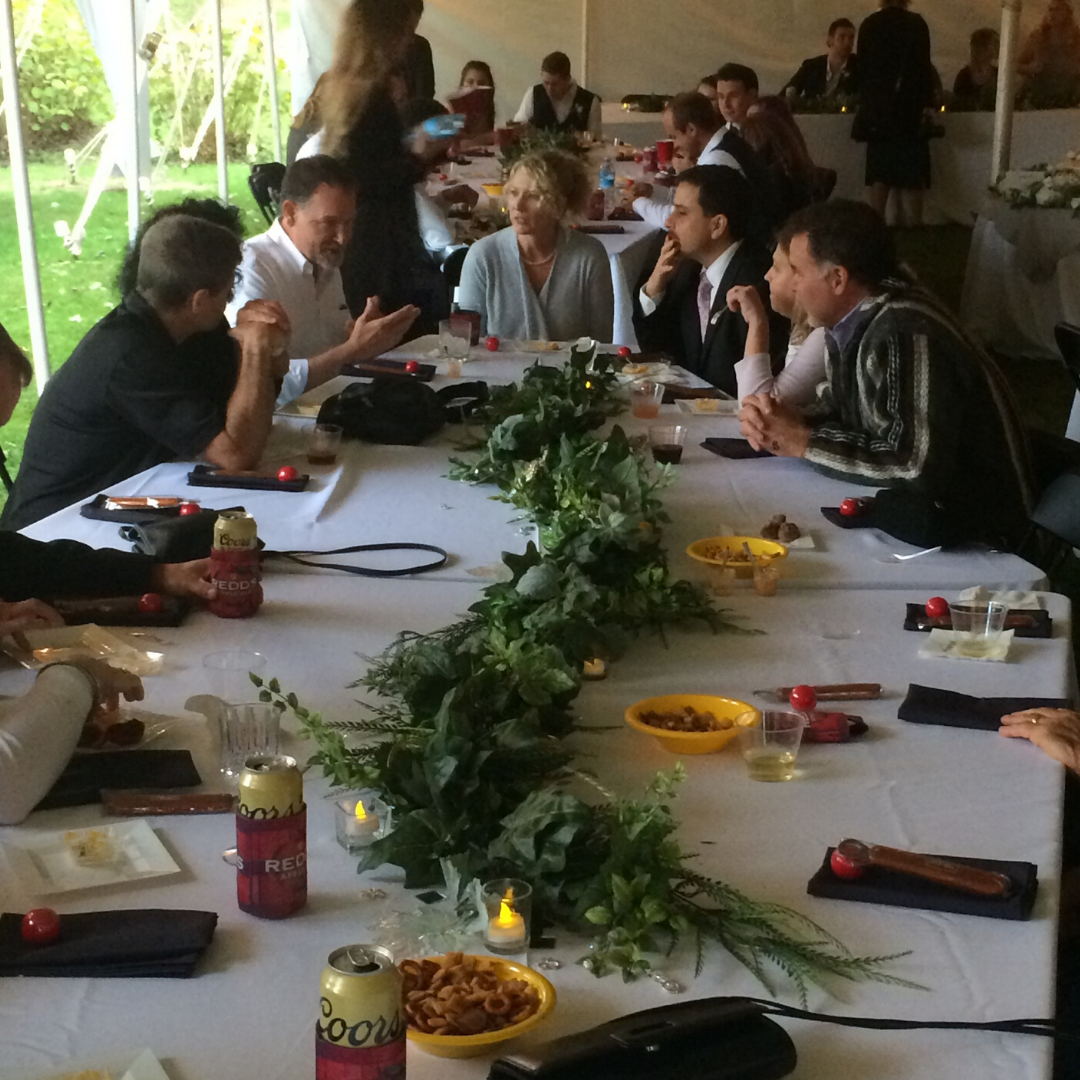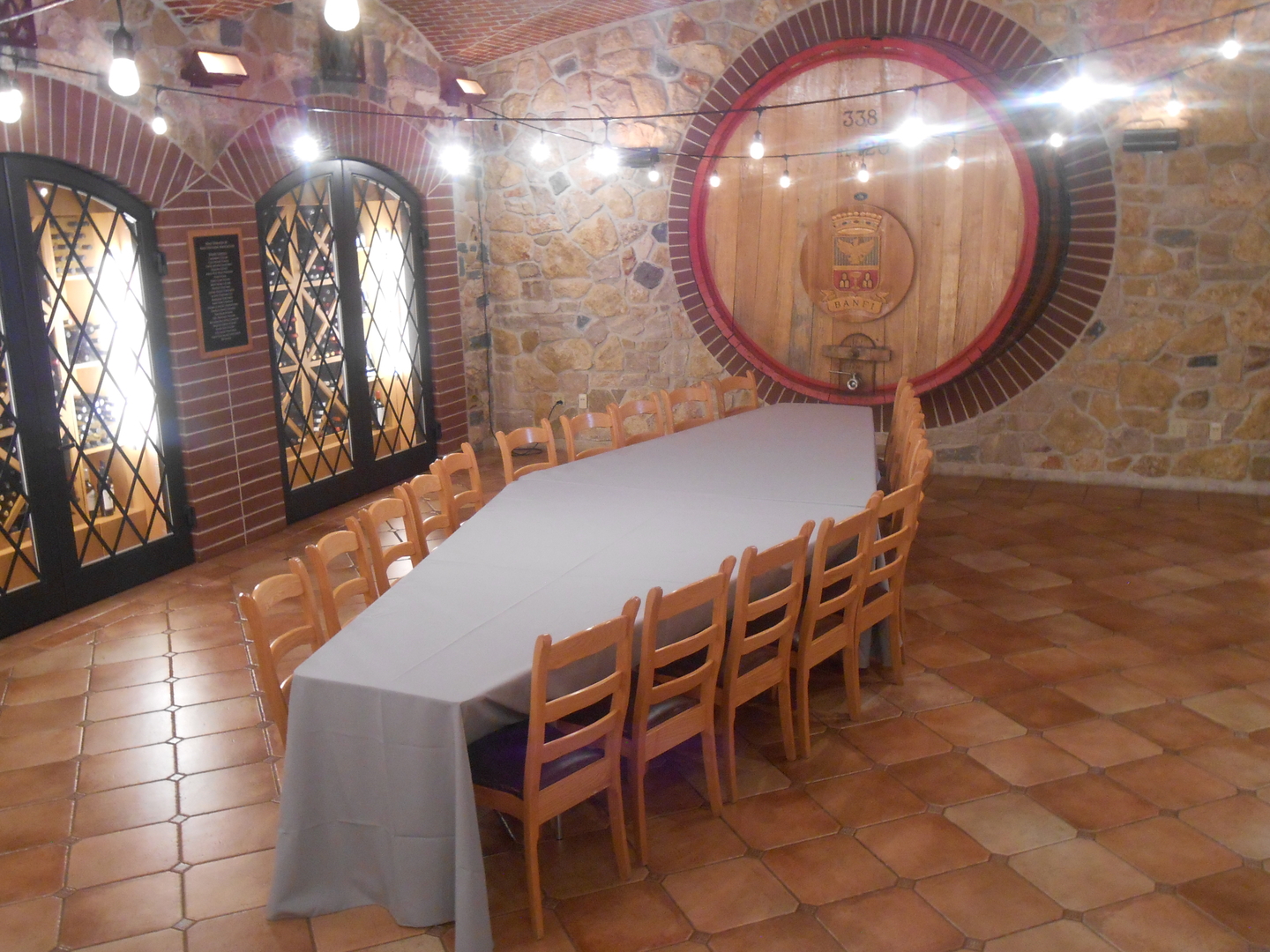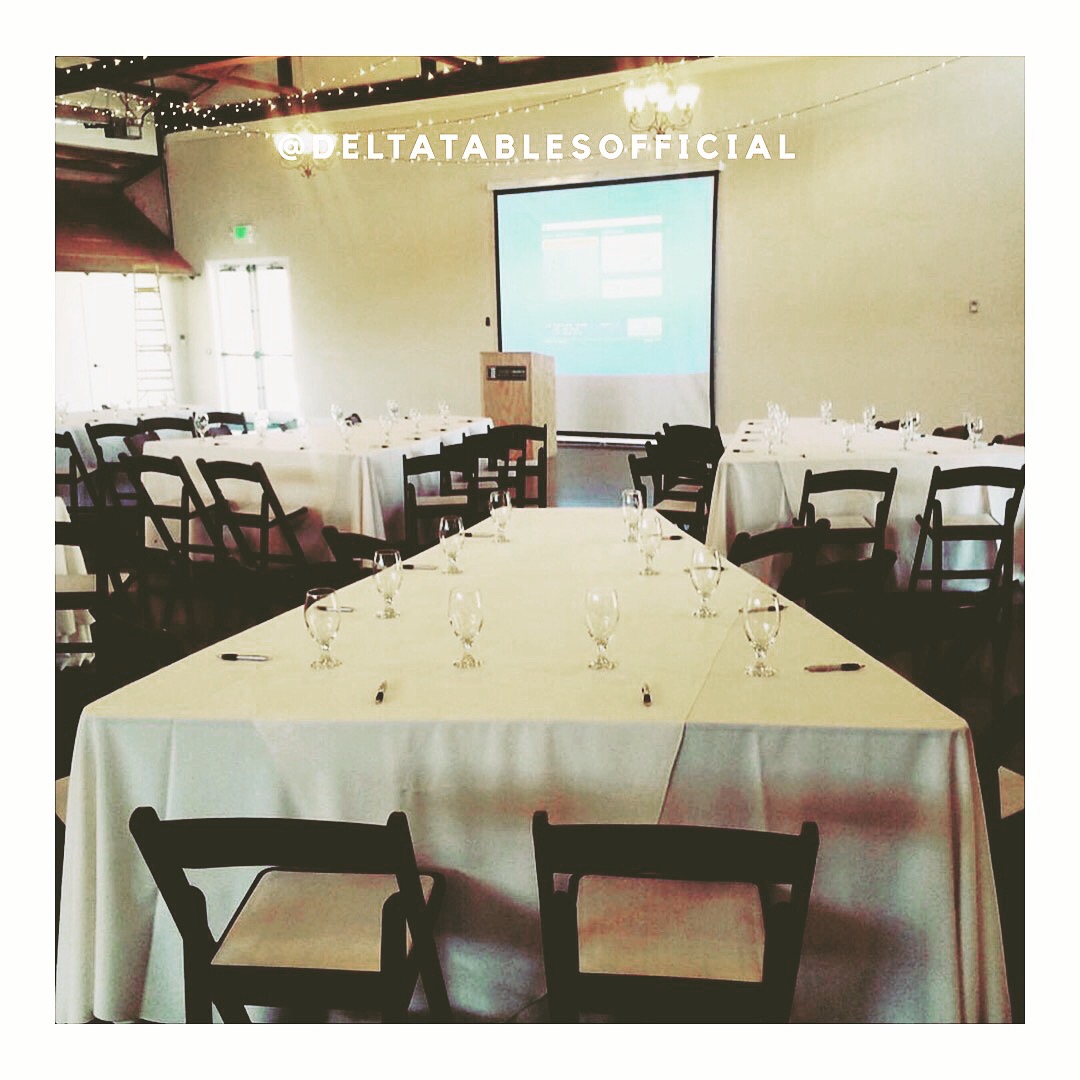 Storage
The Delta Table folds down the middle making it easy to store. The Delta Table can be stored just like any other folding event table/banquet table.
When closed, the Delta Table is only 4 inches wide making it great for saving space in storage!
Combine Them!
Spice Up Your Next Event. Circle banquet tables have been used for centuries and they are getting old. Use your creative imagination and create a vast new array of event layouts.
Due to Delta Tables Optimum Shape you can create many configurations to spice up your next event! Put two tables together to make a 18-20 person conference table! Delta Tables are also great for creating the Head Wedding Party Table and Catering Tables.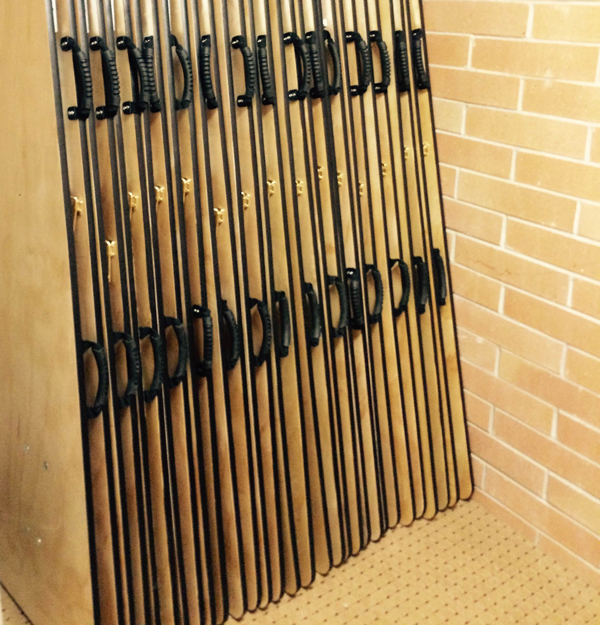 Own or Manage an Event Facility?
We offer special discounts and terms for large orders.